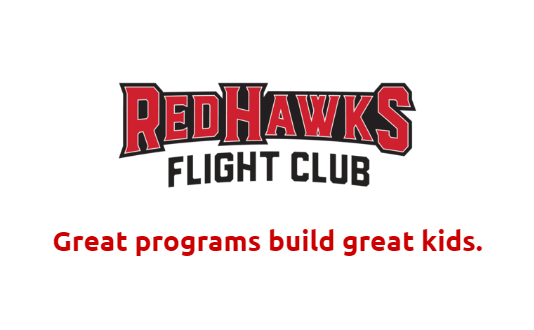 We would love for you to consider supporting our RedHawks Flight Club!
There is tremendous value and savings associated with these memberships. 
The Flight Club exists to positively impact the students of SAHS by promoting excellence in extracurricular activities. In short, the Flight Club believes that great programs build great kids.
Memberships are available at $75 (Launch), $150 (Fly) and $300 (Soar) levels this year. Since our student-athletes will be able to participate in sports and activities this year, the RedHawks Flight Club is once again offering free admission passes with membership purchases that are good for free admission to regular season home games and activities for the entire school year.
The value of these passes has never been higher as entry fees to home games have been raised to $8 per person. For example, if you were to buy a Fly level membership for $150, you would receive two free admission passes that are valued at up to $320 each ($640 total) for the school year. Another example would be if parents of a girls or boys basketball player purchased the Fly level membership for $150 and only used it for the basketball home games, they would save $176 in entry fees. The value of these passes are amazing!
Your participation is important because it will be one of the factors in determining how much funding our programs receive from the organization. Plus, as a Flight Club member you can receive some great RedHawks gear (RedHawk Flight Club Tumbler, Lanyards, stickers and license plate frames). Over the last two years, the Flight Club has granted over $17,000 to different extracurricular programs. With your support, they are hoping to do much more this year.
Memberships can be purchased on their website at www.GoRedHawks.org. Thank you for supporting our programs and the RedHawks Flight Club!